SINGULARITY is specialized in neurodiversity and talent management.
In today's turbulent times, leaders who have continued to see diversity and change as essential are much more likely to sustain their business and match their CSR goals.
Your Human Capital is what will set you apart.
We bring our expertise in human cognitive differences to the table to assist you during this transition. We reveal and develop your company awareness on singular talents to achieve your diversity and inclusion success.
Learn More About Our Promise,
Uniting Ideas, Opportunities and Talent
Sabrina Menasria


Why I founded SINGULARITY?
Discover
Extraordinary Talents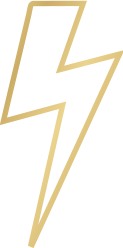 The key to excelling in business transformation is collaborating with talents who think differently.
They don't just create, build and develop; they approach problems from new angles, handle surprises, learn quickly, excel in problem-solving, deeply understand your organization and help sustain the value of innovation over time.
We help you detect and support singular talents inside or outside your company to achieve your diversity goals.
We help you integrate neurodiversity as a key inclusion asset for your success.
Discover the benefits of our neurodiversity approach