A Word About Our Founder,
Being Gifted In The Industry
" I believe gifted people are innovators by nature and should sit in the front row of the unpredictable world we are facing. "

Sabrina Menasria, SINGULARITY Founder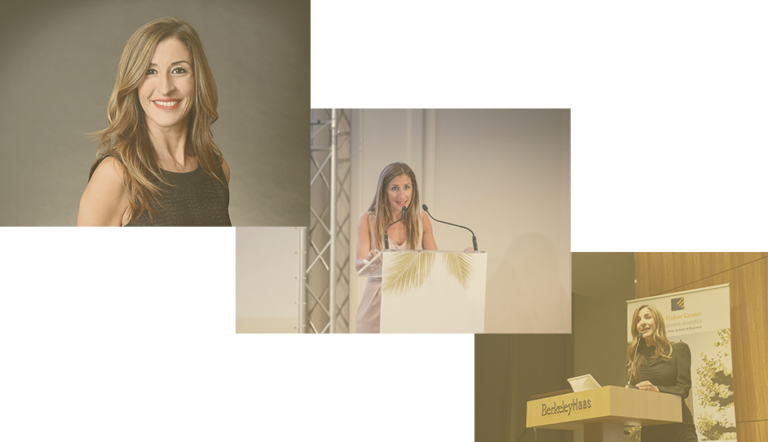 Sabrina Menasria is an elite global transformation expert. An established and sought-after thought leader and speaker in the luxury industry, she has successfully led multiple transformation programs for companies like L'Oréal, Shiseido, Bourjois and Chanel.
In 2019, she received the honor of "Woman of the Year in Business Analytics" from University of California, Berkeley.
After almost two decades in the luxury industry, she decided to create a boutique consulting firm dedicated to bringing gifted talent to help companies succeed in their transformation.
As an active member of Mensa, the largest and oldest high IQ society in the world, Sabrina can spot, train and develop "Singular" talents who bring the same vision, involvement, energy and innovation. With her team and partners, she helps organizations face transformation challenges and affirm their SINGULARITY.
Would you like to work with Sabrina
on an upcoming project?
Our Promise,
Being Your Guiding Co-Pilot
As a partner in business transformation, SINGULARITY always acts as a guiding co-pilot, navigating the ambiguous path from established patterns to new approaches. While the process can be daunting from the client-side, it's invigorating for our multi-disciplinary teams. Uncertainty generates questions, which lead us toward the answers we need to design genuinely new paths for growth.
We take risks in service of bringing awe and wonder.
We make your transformation feel effortless and delightful.
Our in-depth expertise, intuition, and unique capabilities offer rigorous,  comprehensive solutions.
We Identify deep trends and changes; Our work fosters growth for your organization and improves your bottom line.